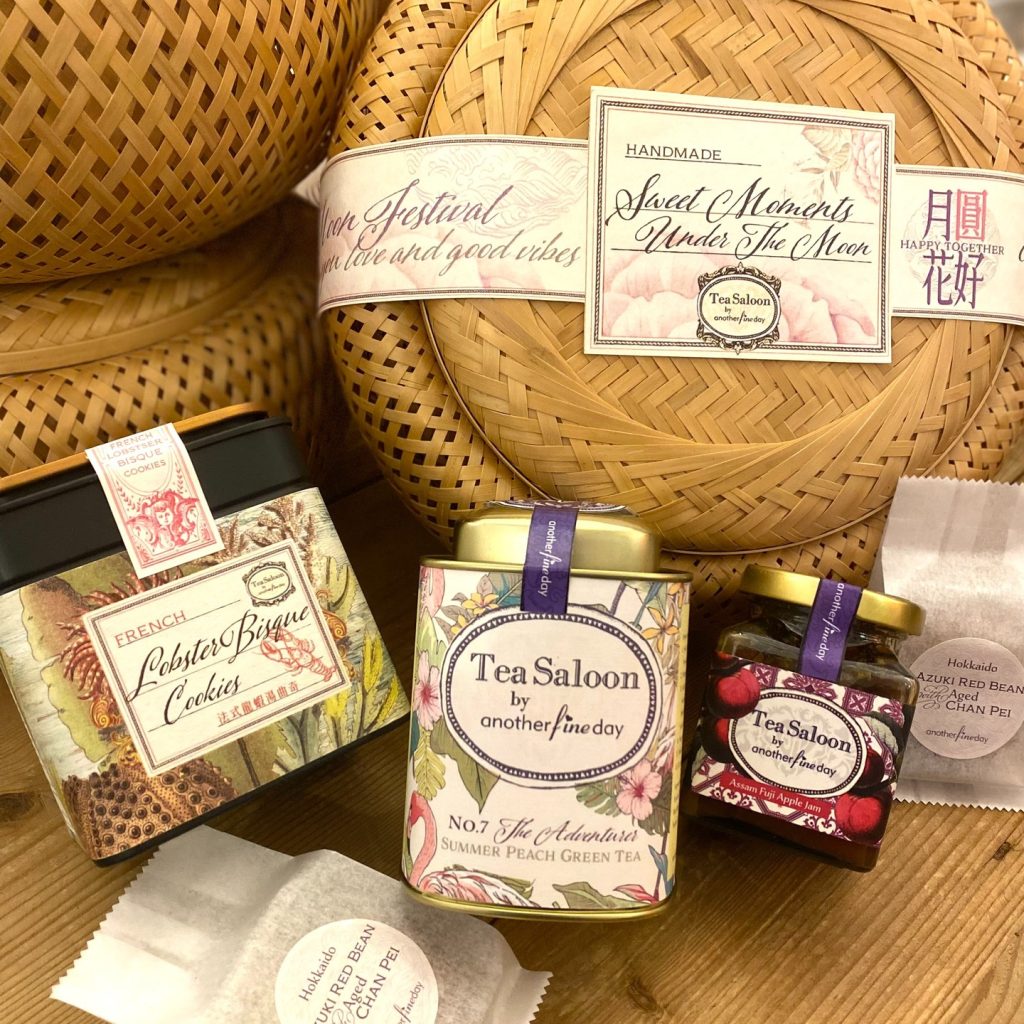 Hosting a Moon Gazing Party?
Our Happy Together Hamper gives you a variety to snack away – with our specially designed lanterns, 4 delicately made Hokkaido Azuki w/ Aged Chan Pei Mooncakes, our seasonal Lobster Bisque Madeleine Cookies, Fuji Apple Assam Jam and a tin of fragrant Peach Green Tea, all packed in a large weaved basket. Just what you need for a cozy night of moon watching together with your loved ones.
Limited quantities for ordering between now & Sep 9.
Happy Together Hamper (Lantern x 2, Mooncakes x 4, Tea (Tin) x 1, Lobster Bisque Madeleine Cookies x 1, Fuji Apple Assam Tea Jam x 1) – $1088
Essential Moon Gazing Kit (Lantern x 1, Mooncakes x 2, Tea x 1) – $288
WhatsApp 5465 5509 for enquires/ ordering.